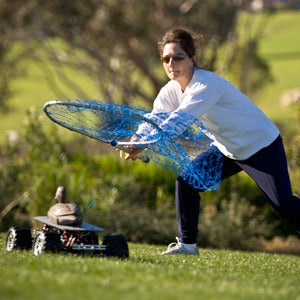 $

60.00
Our one-of-a-kind Wildlife SAR class covers related laws and regulations, call-taking, human safety, capture strategies, animal handling and restraint, basic wildlife first aid, and an introduction to reuniting and wild-fostering healthy young. Students will also get an opportunity to practice set-up and use of capture equipment.
This course is recommended for animal control officers, park rangers, game wardens, and anyone interested in rescuing wildlife.
January 28, 2016 9:00 - 5:00
at the Shorebird Nature Center
160 University Ave, Berkeley, CA
Suggested Reading: Wildlife Search and Rescue available on Amazon.
http://www.amazon.com/Wildlife-Search-Rescue-Guide-Responders/dp/0470655119